Whisky Live Hong Kong 2018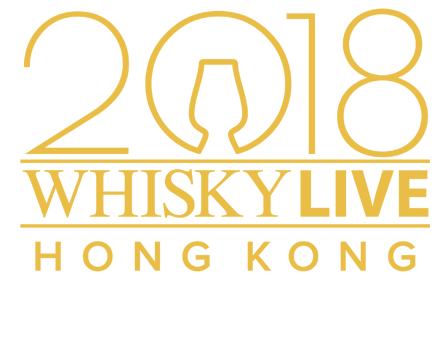 Return to Hong Kong!
This year is the second year for Whisky Live, the best Whisky Festival among the world, to be held in Hong Kong. There have been more than 33 cities worldwide joining every year. This amazing occasion is a prime opportunity where whisky enthusiasts can mingle with world-renowned whisky makers, master blenders and brand ambassadors. Participants are also able to taste whiskies from different countries and distilleries.
Last year, 1,200 tickets of the debut edition of Whisky Live Hong Kong were sold out in less than a week's time. In light of the great success, Whisky Live Hong Kong 2017 will be organized at KITEC, in order to accommodate more whisky lovers and organize different enjoyable activities for participants with TWICE the venue size.
This year we will showcase more than 200 whiskies, offer master classes, concoctions from Hong Kong's premier mixologists, whisky and food pairings from renowned chefs, and a range of entertainment programs with high-end lifestyle focus, for example, stand up comedy, charity auction, art exhibition etc. All funds raised by the auction would be donated to Orbis Hong Kong.
Whisky Magazine HK & Macau
Whisky Magazine was launched in 1998 in England, then launched in 2011 in Taiwan. In 2016, the first Hong Kong & Macau Chinese Edition was launched in Hong Kong, by a group of professional whisky connoisseurs and experts in media sector. This is also the FIRST whisky dedicated magazine published in Hong Kong.
Whisky Magazine celebrates this most wonderful drink in all its magnificent diversity. Devoted exclusively to whiskies & spirits, it brings you news, features, reviews and the tasting of the top whiskies & spirits. It explores the lifestyle of whisky & spirits – the bars, hotels, travel, fine dining and the pleasures of whisky and living. It also regularly explores the secrets, mystery and essence of the product; great distilleries, the maturation process, the influence of oak, whisky heroes…the list goes on.

Taste Hundreds of Whiskies

Rare & Exclusive Dream Drams

Meet the Masters

Masterclasses and other Events
PMQ
35 Aberdeen Street,
Central, Hong Kong
20th October 2018  ( Saturday )
Time: 1:30pm – 10:30pm
VIP Ticket could enjoy early access at 12:30pm

Drive
Drop at the main entrance of PMQ at Aberdeen Street, Central.
You could find public parking spaces around in Central.

MTR
MTR Central or Sheung Wan Station.
You could walk up Aberdeen Street before some great drams.

Taxi
Taxies go to the main entrance of PMQ at Aberdeen Street, Central, Hong Kong
Bus
There are a few different bus routes and light-bus services. Please select the route at your convenience.
PMQ, 35 Aberdeen Street, Central
PMQ, 35 Aberdeen Street, Central, Hong Kong
香港中環鴨巴甸街35號元創坊